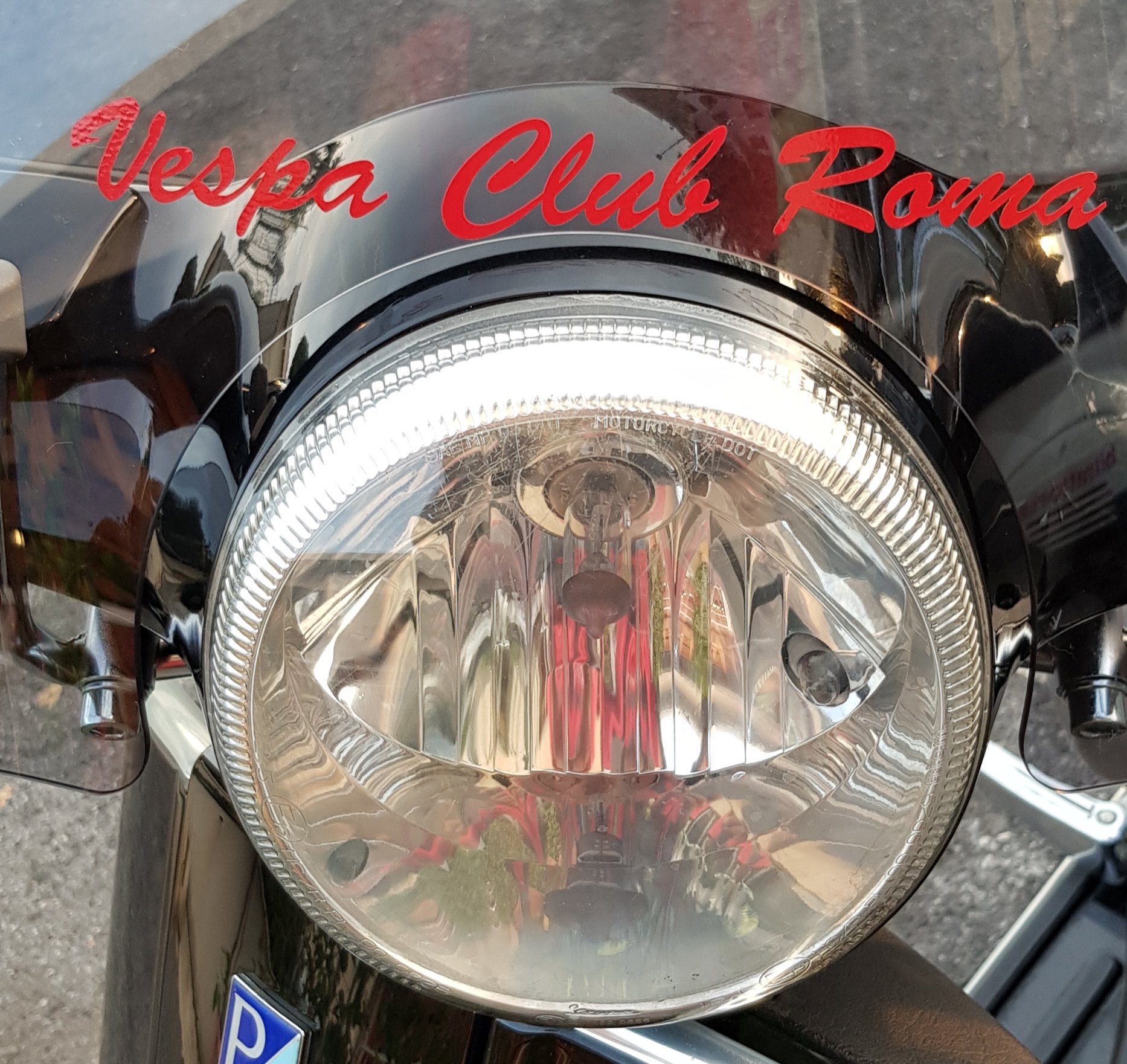 Content Count

162

Joined

Last visited

Days Won

2
Community Reputation
25
Excellent
Recent Profile Visitors
The recent visitors block is disabled and is not being shown to other users.
Se sei riuscito a fare 52000km con gli originali, rimetti quelli

Cerca di contattare direttamente la Piaggio, se il meccanico non ha il mezzo in sostituzione, forse te lo possono rimediare.

Il gioco che senti, è dovuto, nel mio caso al movimento dello stelo, praticamente lo stelo non era solidale all'ammortizzatore, si muoveva di traverso circa un centimetro. Quando la mettevo sul cavalletto e l'ammortizzatore si scaricava, si sentiva un tac.

Rotto dopo 5000 km. Sono una porcata. ho rimesso quello originale, le buche si sentono meno .

Lo stelo è leggermente più grosso in quello originale, la molla dell'originale è più progressiva quando si comprime. L'originale ha il tampone fine corsa più lungo, e l'ammortizzatore nel suo complesso è anche molto piu pesante.

Esatto,si muove av. dt. dx sx. Circa un centimetro con lo stelo tutto estratto. Quello vecchio che ho rimontato ha un piccolo gioco, sempre allo stesso modo.

Ragazzi dopo nemmeno 10000 km l'ammortizzatore è andato. quando mettevo il cavalletto centrale sentivo un tac, pensavo non fosse nulla, oggi intenzionato a controllare le ralle per quel rumore, mi sono accorto che l'ammortizzatore si muoveva. ho pensato: si saranno consumati i tamponi? smonto tutto tolgo la molla e noto che lo stelo ha un gioco di circa un centimetro, olio non perdeva, ma quel gioco eccessivo faceva toccare la molla sul corpo interno dell'ammortizzatore. ho rimontato il vecchio per il momento in attesa di comprarne uno nuovo

Come smontano la vespa, facci sapere cosa è andato storto. Purtroppo il consumo d'olio di questi mezzi è un problema non indifferente. Io ho adottato un 10w 50 e adesso non mi preoccupo più, consumo dopo 1000 km quasi nullo.

Fai notare subito che la vespa beveva olio. Altrimenti sarà dura, per la garanzia.

I silentblock sono ok. Si devono muovere in alta e basso, come le tue foto, il lavoro che devono svolgere è avanti e dietro in modo da tenere la ruota posteriore dritta

Prendi un dreamel e con un fresino liberi i canali del millerighe

Per il momento idrata la pelle con la Nivea crema.

Dipende anche su che tipo di strada esegui questa accelerazione, su strade come quelle di Roma con irregolarità e la tenuta della gomma non ottimale porta, come dice Walker, ad un micro saltellamento e perdita di aderenza con intervento dell asr.

Il 10w 50 è della bardhal totalmente sintetico 12,50€ litro. La bardhal garantisce accensione fino a - 18, problemi per Roma non ne vedo, tuttalpiù prima accendi la vespa poi ti prepari per partire, almeno si scalda un pochino.