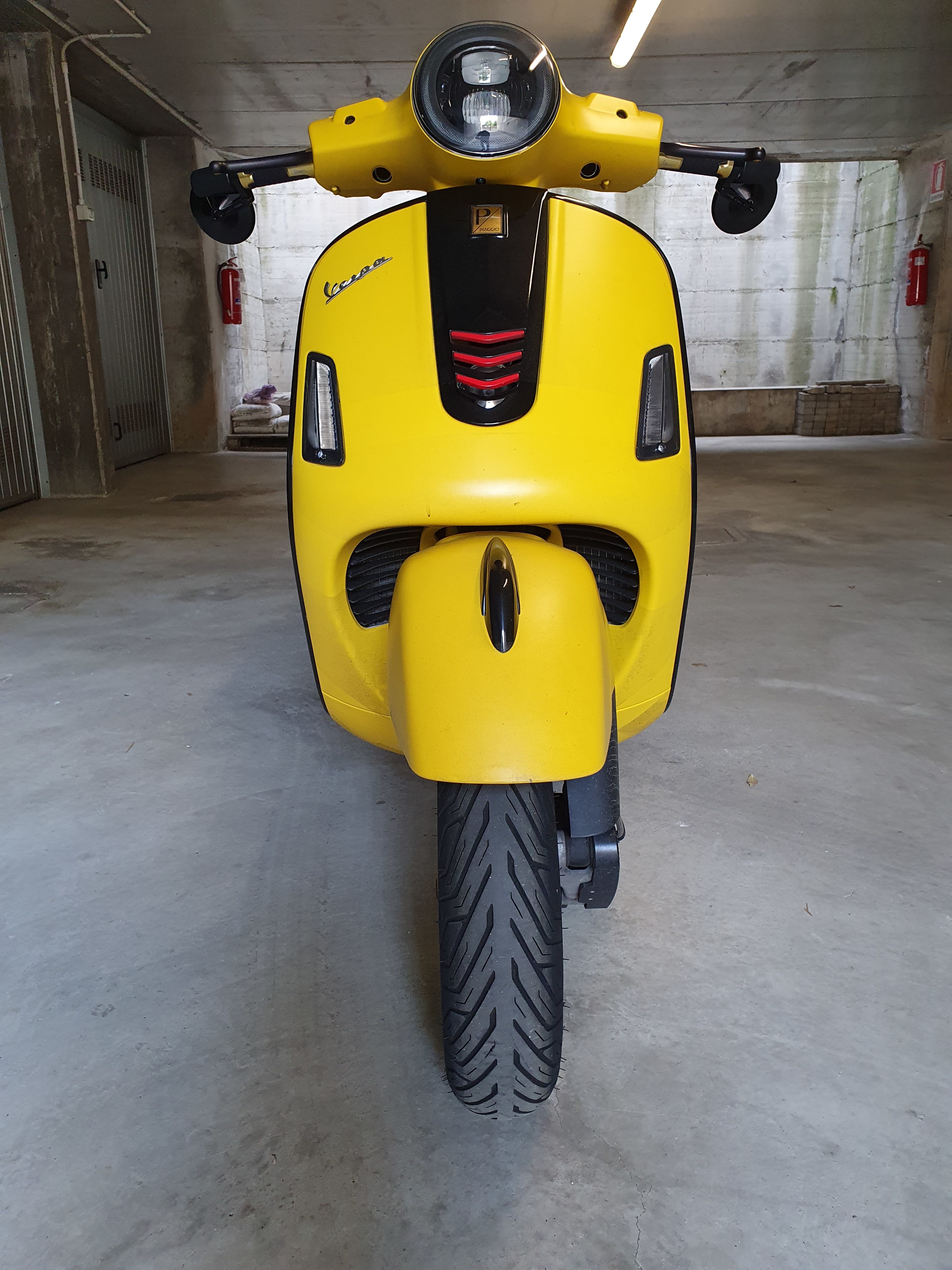 Content Count

27

Joined

Last visited
Community Reputation
3
Neutral
Informazioni personali
Località
Vespa posseduta

300 gts sport 2018 gialla
Recent Profile Visitors
The recent visitors block is disabled and is not being shown to other users.
Ma...secondo voi , io che ho una 300 gts del 2018 ( euro4) posso montarla?

Ciao, Sinceramente non lo so se è compatibile..ho cercato delle immagini e qualcuno ha una maniglia simile montata...ma a dirti che va bene..magari qualcuno che se ne intende potrebbe darci una mano. Cmq la vendo 40 euro trattabile.

Ciao, Ho venduto praticamente tutto ...mi è rimasto il maniglione passeggero senza porta pacchi e le pedivelle...

Si, queste non vanno bene per hpe .... Il cupolino fume' ha lo stesso attacco?

Oppure, ho pensato di scrivere 2014-2018..ma non riesco a modificare.

Ma..hpe non è del 2019?🤔🤔🤔 Ho specificato 2018 ...cosa mi consigli di scrivere per essere più chiaro?

buon giorno, Vorrei vendere questa valanga di ricambi piaggio. Tutti i pezzi sotto elencati sono praticamente nuovi , tenuti e montati 2 settimane in attesa dell'arrivo dei "sostituti". Per i prezzi ho preso come riferimento il sito sip e, come minimo ho applicato il 50% di sconto. Ho chiaramente tutte le foto, ma preferisco postare a richiesta perché tutte assieme sarebbero veramente tante. Consegno a mano entro 10/20 km da Gallarate. Corriere a carico destinatario. Elenco: Maniglia portapacchi cromata: € 60 Maniglione posteriore cromato:€ 35 C

https://www.scooter-center.com/it/coppia-cerchi-ruota-incl.-kit-conversione-piaggio-3.00-12-pollici-14-razze-tipo-vespa-sprint-50-150cc-compatibile-con-vespa-gt-gtl-gts-125-300-gtv-grigio-argento-3332258?number=3332258

Li ho visti anche su scooter center con anche degli "adattatori" nel set..

Si...sono a norma...li ho appena messi e devo capire se più belli sopra o sotto...e devo dire che li preferisco sotto!...degustibus😁😁😁

Ciao, Scooter center, Ho preso praticamente tutto li, e tutto sul nero.

C'è l'ho!!! Mai usato, devo vedere se nella scatola ho anche gli attacchi ma c'è l'ho.

E di questi cosa ne dite? Sono della primavera, ma penso che sulla 300 possano andare..